Legend Quay Pte. Ltd.
A Joint Venture Between City Developments Limited and Capitaland Development
---
As prominent developers in Singapore and internationally, City Developments Limited (CDL) and CapitaLand Development (CLD) have demonstrated their ability to create exceptional living environments that cater to the needs and aspirations of residents. Together, CDL and CapitaLand bring their expertise and shared vision to the development of Canninghill Piers.
This collaboration ensures that the project benefits from their combined strengths, including meticulous planning, exceptional design, and a commitment to sustainability. With their track record of successful developments, residents can have confidence in the quality and enduring value of their homes. Canninghill Piers is poised to be another remarkable addition to their impressive portfolios, offering residents a luxurious and contemporary lifestyle in the heart of the city.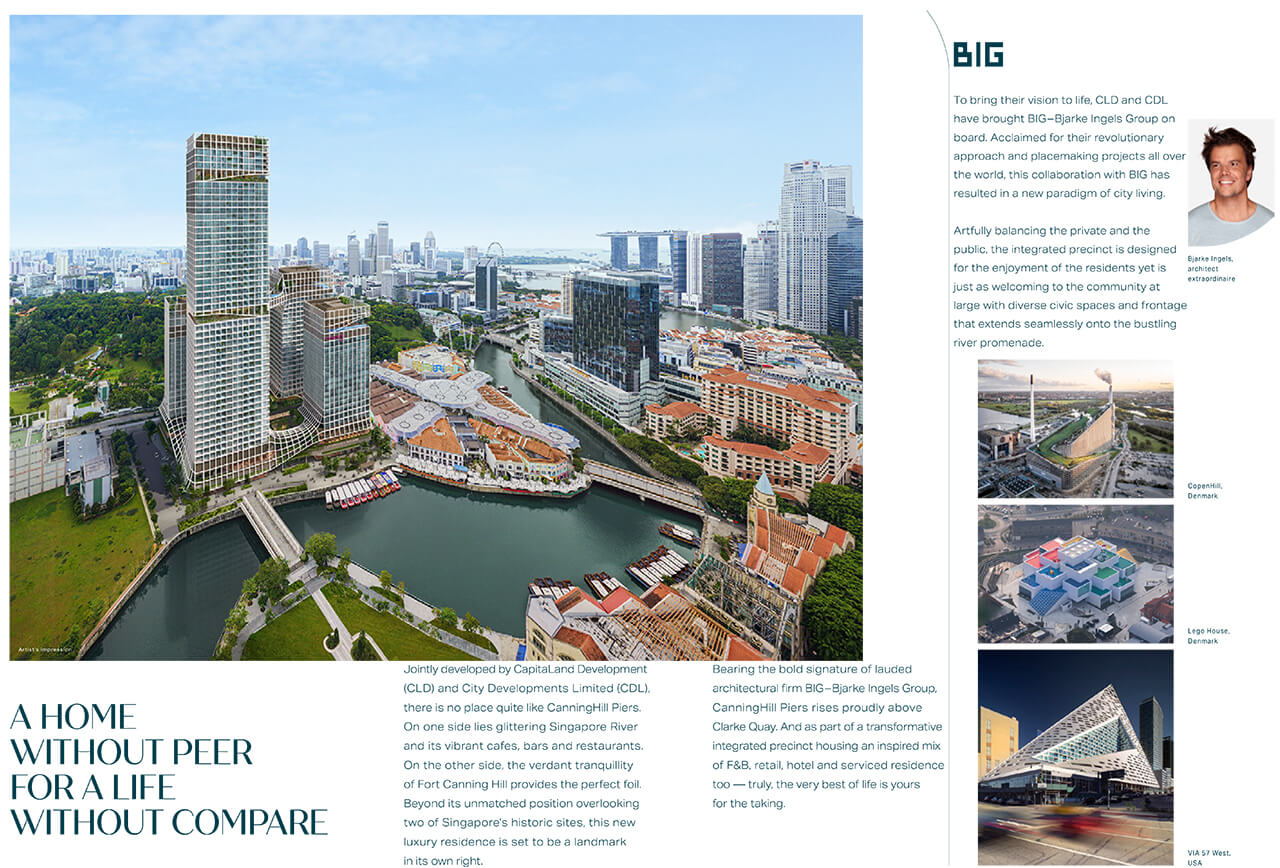 ---
City Developments Limited
Company Profile

City Developments Limited (CDL) is a leading global real estate company with a diverse portfolio that spans residential, commercial, and integrated developments. With over 55 years of experience, City Development Limited has garnered numerous accolades for its commitment to sustainable practices and excellence in design and construction. The company is known for its high-quality developments that combine functionality, aesthetics, and environmental consciousness.
---
CapitaLand Development
Company Profile

CapitaLand Development is one of Asia's largest diversified real estate groups, operating in more than 220 cities across over 30 countries. With a focus on creating sustainable and vibrant communities, CapitaLand Development has a proven track record of developing iconic projects that redefine skylines and transform cityscapes. The company's portfolio includes residential, retail, office, and integrated developments, reflecting its dedication to delivering quality and value to its customers.
---
---
Canninghill Piers
Proudly Developed By:
---